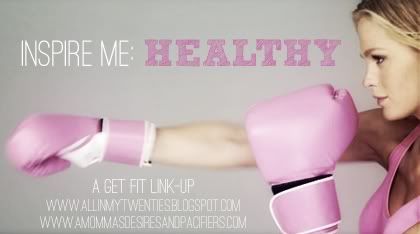 Workouts from the past week:
Friday: Elliptical, 4 miles
Saturday: 3 mile walk/run
Sunday: 2 mile walk/run
Monday: 4 mile bike ride on an UNPAVED road (my bootay hurrrts)
Tuesday: 45 minute weight training at the gym (Ahh-mazing)
Wednesday: OFF
Thursday: 2.8 mile walk/run, abs
I am such a HUGE advocate of exercising in the mornings! It gives me SO much more energy and gives me something to actually look forward to in the mornings instead of just going to work. And I also don't feel as guilty about eating ice cream!
Total weightloss since engagement: 7 lbs! I started weighing myself first thing in the morning and will do it daily so it is more accurate. When I get on the scale at night, it has been saying I'm about 3 pounds heavier. I haven't seen that smaller number in a few years!
I came across this beauty the other day... WOW is all I have to say- teeny tiny- I was obviously running a million miles a day and playing sports:
yiiiiiiiiiiiikes- probably like 120 lbs
Issues:
Ice cream obession
Loving processed foods
Bored snacking
Loving Diet Coke (only like 2-3 a week though)
Burgers and FRIED sweet potato fries last night.. Whoops
Tyler always wants a REAL meal (sometimes I just want cereal)
Not drinking enough water.. Ideas?
New finds:
Homemade sweet potato fries (let me know if you want the recipe- so easy)
Frozen grapes-- I looove to snack on things like that so I bring some to work and it satisfies my sweet tooth!
Lemon/tangerine/lime water with mint -- the doctor Oz pin on pinterest:
That's it for today!
What are you doing to be healthy? Any tips, advice, etc accepted and needed!
xoxo