I'm a little late linking up with Neely and Ashley, but better late than never!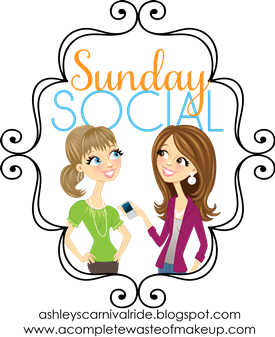 How did you come up with your blog name?
I came up with my blog name early last fall while on a run. I had dabbled with the idea with blogging, but when I tried it out last summer, it reminded me too much of my web design class that I despised in college (and did terribly in). I knew at some point I was going to move to Illinois where Tyler was living, so I combined my love for agriculture at home and Illinois into my blog name.

What is your favorite thing about blogging?
Blogging has been a great way for me to "vent." Living far away from home is difficult at times, but blogging has almost made me release my feelings somewhere other than to my parents or friends. Sometimes I forget others read my blog, which I kind of like, so I can just talk about what I want and not get into the drama of blogging. It has been a great outlet for me in short!

What is one thing you have discovered because of blogging and now cant live without?
Hmm, good question. Probably Pinterest DIY crafts and recipes. I was on Pinterest before I started blogging, but now I make myself make things that I pin to blog about them!
Facebook or Twitter? Which and why?
I like both for different reasons.
Facebook is great for me to stay in touch with all of my friends who are all over the place. I also love seeing pictures and yes, stalking people!
I like Twitter because for a long time, I was one of the only ones of my friends and I used it as my "outlet." Now I like it because it is a quick version of people's daily lives!


If one celeb read your blog who would you want it to be?
I have no idea! I thought on this one for a while. Sorry, I'm lame!
What is something you want people to know about your blog

?
I want to thank the blog friends I have made for hanging in there with me! I know I have my friends at home (and family) reading at home, who know my quirks, so I thank those new friends I have made who read this crazy blog of mine!
Now on my weekend!
Bought these at the local farmers market...
I did a lot of this...
Hung out with this guy...
Watched this..