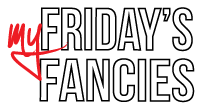 With our busy schedule, it seems like putting a real date night has been difficult lately. Tyler and I are famous for just haning out on the couch and cooking something simple instead of going out somewhere in Champaign. Don't get me wrong, we love a good date night, but it has just been hard getting one together!
Our usual date night is going out to our favorite sushi place in Champaign, Kofusion. We are bad about trying new places because we just really love Kofusion. We did find this cute place about an hour away at a vineyard in Paris (Illinois, of course) that we are dying to try again!
Here is what I would wear if we went back to the cute little place at the vineyard!
What would you wear to date night??
PS: Don't forget to enter
Amy's
wonderful giveaway!!